4.5 ⭐⭐⭐⭐↖ 
Recommend!!! 
"I dress for the image. Not for myself, not for the public, not for fashion, not for you." 
Character Detail: 
✂ I paid incredible attention to the characters description. You had great view of their appearance, inner thoughts, and dialogue. 
✂ There's too many characters for me to sit here and list them, #Lazy but they all had uniquely diverse lives and interlaced connection with each other at the same time.
✂ I fit well with the situations because I've been in similar situations or my close family has. It adds an extra element to relating to the novel.
Overall Opinion: 
✂ I really needed a light, shorter read. There's been a lot going on in my life lately…aka my nieces were born,
So I haven't had much reading time along with a lot of homework. This was a breakthrough novel. Here are some words I specifically said to the author; 
✂"I'm in love with your novel, you have no idea. The potential you have as a writer moves me. You're truly an inspiration. I'm a Junior and every time I write, it's something inside me that kind of sparks a fictional flame and I'm constantly pushing and evolving as a writer. I'm always begging for critiques because I know there's always something to improve in ourselves. I'm pretty sure a majority of my literature teachers think I'm a rare kind. Your book encourages me almost as much as my favorite authors do which is insane. It is so gripping and you write so powerfully that the reader can't help to become entranced. It's a gift you have. I have written 3/4 of a young adult novel and just started a fantasy so to just imagine, how I started writing when I was real young but to read your book and have it influence my own writing and to stir up my confidence in writing, is a blessing." 
✂If that doesn't say how much I loved the book, I don't know what will. It's pre-verge of being considered suspense. There's a lot of questions you ask in the first 1/3, slowly they get answered while new ones form. There's always something unexpected popping all up in your face, making you reconsider all of existence. 
✂It was shorter, but felt drawn-out, you're just waiting for secrets to start spilling like tea. 🐸🍵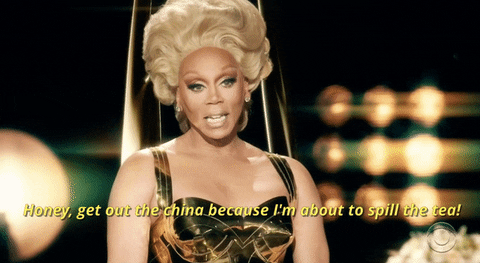 ✂I only gave it 4.5 because I wish it was longer. I do know how difficult it can be to find some fill in that will increase the length of the novel but not bore the reader so, props for keeping us interested. The ending was fulfilling either way. 
✂ "Arched his fingers back and forth to relieve the tension, enjoying the intense sound each time the cartilage snapped" SO REPEATED!! I swear I read this sentence like 5 times but written a tiny bit differently. 
✂ "Zach scratched deeper into his arm with the edge of the letter opener. It sliced open the King's crown. He grabbed a napkin from the bar to stop the bleeding." 
✂ The fact that he was talking to his mother, face to face and she didn't even say ANYTHING to him about it when she was "so concerned about her kids' mental health". The action of him basically cutting himself, and she went on with the conversation, not even mentioning he is self-harming. That's a big loss of a star for me. 
✂ It wasn't even later mentioned and I was extremely disappointed that it made a "show" but was brushed away and nobody noticed. It actually made me say "that's why a majority of people do it, they think they don't matter and nobody will care" this was a prime example of that statement. 
Quotes: 
✂ "I love you more than yesterday, but not as much as tomorrow"
✂ "A final burst of the bulb's filament into jagged shards"
✂ "Each image punctuated by a blinding flash of pure white light and deafened by the harsh snapping sound of an old-time camera shutter."
Short Girl Out, Signed;
-Ash