First, I'd like to personally thank Thoughts of a Brown Eyed Girl aka Emma for tagging me! I'm so grateful 💚
1. Nope. Ending: a book ending that made you go nope either in denial, rage, or simply because the ending was crappy.
Follow Me Back 🐦 I have so much anguish for this ending. The book was cute and perfect, but the ending was screwed up and the most aggravating cliff-hanger of all time. I'm still mad about it.
2. Nope. Protagonist: a main character you dislike and drives you crazy.
Tamlin from ACOTAR, I've never hated a character so passionately. 
3. Nope. Series: a series that turned out to be a huge pile of nope after you've invested all of that time and energy on it (or a series you gave up on because it wasn't worth it anymore.
Illuminae, I know so many people are going to kill me for saying this. #IHatedIt Sci-Fi rubs me the wrong way and this series just butchered my soul. ¯\_(ツ)_/¯ 
4. Nope. Pairing: a "ship" you don't support.
Ummmm…Eadlyn and Eikko from The Selection Series: Books 1-5 👑 Extremely disappointed in her decision. 
5. Nope. Plot twist: a twist you didn't see coming and didn't like.
The ending of Along Came A Spider ugh I wish I could explain. SO FRUSTRATINGGG!
6. Nope. Genre: a genre you will never read.
Sci-Fi, I've tried so many times to like it but no no no. The alien and futuristic government stuff, I just don't like it. I'd rather my eyes bleed. 
7. Nope. Book format: book formatting you hate and avoid buying until it comes out in a different addition.
I don't really hate any format, I just prefer Paperback over Hardcover. Although E-books are easier for me because I can highlight and write notes for reviews.
8. Nope. Trope: a trope that makes you go nope.
Off-Limits-Romance when it's a "Crime" to date someone because they're your siblings best friend. Like no, stop, just let them love each other. Is that too much to ask? No.
9. Nope. Recommendation: a book recommendation that is constantly pushed at you that you simply refuse to read.
This sounds terrible, but I rarely get book recs honestly…But probably Cinder, I just couldn't hack it. Push me into a frozen lake and I'd be happier than having to read this book.
10. Nope. Cliche: a cliche or writing pet peeve that always makes you roll your eyes.
The boy saves the girls life #HERO ¯\_(ツ)_/¯ nononononono 
"I LIKE STORIES WHERE WOMEN SAVE THEMSELVES"
Shocker… Am I Right?
11. Nope. Love interest: the love interest that's not worthy of being one.
Hm. Lucas and Emma (From A Distant Star) THEY WEREN'T EVEN CUTE. Just stop. please. My brain is malfunctioning.
12. Nope. Book: a book that shouldn't have existed.
The Lovely Bones GARBAGE please where's the nearest black hole? I can't mentally deal with the concept. It's ridiculous and disturbing and it needs to die. please.
13. Nope. Villain: a villain you would hate to cross.
The Evil Queen? Kidding…
Hmm Whoooo's Evil?.. 
It'd have to be Amarantha from ACOTAR series. She's a royal bitch and I hate her with every ounce of blood in my veins. 
14. Nope. Death: a character death that still haunts you.
Augustus Waters? Alaska Young? Theodore Finch? Eric Thorn? Anna Ballard? Every Main Character that has been wrongfully murdered by their authors!!!
15. Nope. Author: an author you had a bad experience reading and have decided to quit.
Wendy Brant. No. Just. No.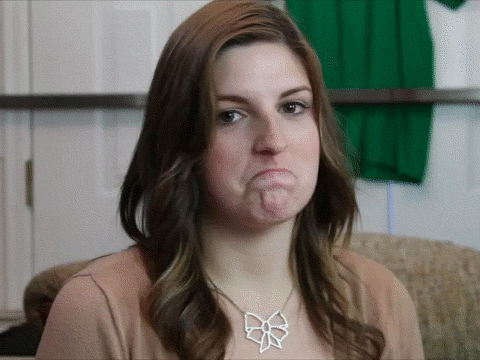 Short Girl Out; Signed,
-Ash